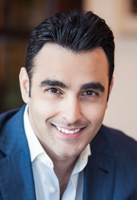 Founder & CEO
RB Capital Group
Kishin RK is the Founder and CEO of RB Capital Group, a real estate acquisition and development focused company headquartered in Singapore. Known for his transformative real estate projects, Kishin has expanded RB Capital's commercial presence geographically and across 3 business verticals – RB Capital Hotels is one of Singapore's largest hotel owners with over 1,200 keys and a partner to global hospitality brands. RB Capital Commercial transforms and creates value through revitalisation of districts across Singapore. Notable rejuvenation efforts include Cuppage Terrace and the Robertson Quay neighbourhood. KRK Capital, a private venture firm chaired by Kishin, focuses on PropTech and FoodTech investments across South East Asia.
Kishin is an active member of the Young President's Organization (YPO) Singapore chapter and is on the Board of companies including Weybourne Holdings (the holding company of Dyson), Singapore River One and Raffles Place Alliance. In 2021, Kishin was selected by the World Economic Forum as a Young Global Leader. (YGL)
He actively serves the community through his role as a committee member of charities including Mainly I Love Kids (MILK) and chairs the TiffinLabs Food is Love Foundation.