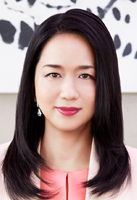 President and CEO
Mori Trust Co., Ltd
Miwako Date is President and Chief Executive Officer at Mori Trust Co., Ltd., one of the foremost major developers in Japan, which works with a wide variety of high-class hotels originating from outside Japan. She's the third generation of leaders hailing from one of the foremost business-owning families in Japan.
Her grandfather, Taikichiro Mori (who Forbes ranked number one on its World's Billionaires List in 1991 and 1992) founded the Mori Group, the precursor to the Mori Trust Group, which was later formed by Taikichiro's third son, Akira Mori (who is consistently ranked on the Forbes' World's Billionaires List since taking over the business in 1993 and was ranked as Japan's richest person in 2008). Akira Mori is Miwako's father and serves as Chairman of the Board at Mori Trust Group. Miwako took over the business in June 2016.
With a primary focus on the real-estate and hotel & resort businesses, Mori Trust Group is also involved in a wide range of investment businesses (such as overseas investing and M&A).
Miwako has aimed for the creation of an international business base in Tokyo and given shape to two extensive projects, "Tokyo World Gate Project" and "Tokyo World Gate Akasaka Project" in the heart of Tokyo. Furthermore, she has promoted hotel development projects diligently, and actualized the listing of a REIT specialized in hotels (which has been evaluated as top-class within Japan).
In addition, she has been vigorously moving business forward, which is evident by occurrences such as investing in office buildings found at choice locations in Boston, Massachusetts and Herndon, Virginia in the US, and investing actively in various domestic and various start-up firms.
Miwako has been recognized for many achievements, she currently serves as Executive Director at the Japan Association of Corporate Executives, Permanent Secretary at Keidanren (Japan Business Federation), and as Director at the Japan Hotel Association, etc. What's more, she has been invited to give recommendations as a member of numerous expert panels hosted by entities such as the governments of Tokyo and Japan, thereby contributing significantly to the development of Japan's business world and tourism industry.