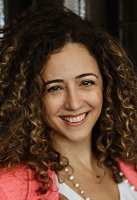 Special Projects Director
Forbes Asia
Rana joined the Forbes' Hong Kong office as a Senior Editor in October 2015 to kickstart Forbes' successful Under 30 franchise in the APAC region. She has since edited all seven editions of the 30 Under 30 Asia list and directed the programming for Forbes Under 30 Asia Summits. Rana is also the editor of the Forbes Asia's Power Businesswomen and Heroes of Philanthropy lists, and has co-edited the inaugural 50 Over 50 Asia list. Apart from building Asia's network of successful entrepreneurs through these annual lists, Rana is also a key member of Forbes Asia operations, handling special projects that seek to expand the brand's footprint in the region.
Born and bred in Beirut, Lebanon – Rana's eclectic 17-year journey has taken her from Dubai to Singapore and now Hong Kong where she's worked at global newsrooms taking on various editorial roles. Prior to Forbes, she was APAC Group Editor in Chief for the Paris-based publishing group Reworld Media where she launched two lifestyle and fashion titles setting their editorial strategy and growing their audience from day one.
Be it tech or fashion – Rana is always inspired by the creativity, energy and talent of those who dare to take a risk and follow their passion – something she personally thrives on. She is equally fond of Asimov's sci-fi novels and her skyhigh heels.