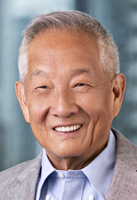 Founding Chairman
Avanda Investment Management
Ng Kok Song is Founding Chairman of Avanda Investment Management. Previously he worked 15 years at the Monetary Authority of Singapore and 30 years at GIC where he was Group Chief Investment Officer.
In 1983, Kok Song led the establishment of SIMEX, the first financial futures exchange in Asia and now the derivatives arm of SGX. He is Chairman Emeritus of the Wealth Management Institute which he founded in 2003 to train and develop expertise for the wealth management industry.
He currently serves on the global advisory board of PIMCO and board of governors of the Lee Kuan Yew School of Public Policy.