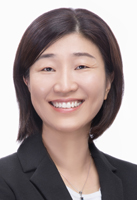 Managing Partner
GGV Capital
Jenny Lee is a Managing Partner at GGV Capital and is best known for investing at the front of innovation in areas such EdTech, Fintech, Robotics/AI, EV, and Web3. She started her career as a jet engineer with Singapore Aerospace and became the first VC to invest in flying cars with eHang (NASDAQ; EH). Similarly, her lifelong passion for gaming led to investments in the metaverse and companies such as YY, and desire to help tackle food insecurity around the world have led to many investments in foodtech and sustainability around the world. She has had 8 IPOs in the last 5 years, including two in 2021, across the NYSE, Nasdaq, ChiNext, HKSE and SSE STAR Market exchanges, and numerous portfolio companies exits via M&A. Jenny launched GGV's first office in China in 2005 and re-opened GGV's Singapore office in 2019. She also leads the firm's USD fund raising activities.
Jenny's portfolio includes 18 unicorns with companies such as Agora (API), Bombax, Geek+, Keep, Kingsoft WPS (SSE: 688111), Labster, Momenta, NextGen Foods, NIU (NIU), Huohua, Thunes, Tongdun, Xpeng (XPEV) and more. Selected past investments include hiSoft (NASDAQ: PACT), 21Vianet (NASDAQ: VNET), SinoSun (SHE: 300333), YY (NASDAQ: YY), Xiaomi (HKSE: 1810), 51credit (HKSE: 2051), and UCWeb (acquired by Alibaba).
Jenny's previous operation and finance work experience with Singapore Aerospace, Morgan Stanley and JAFCO Asia enhanced her role as a preferred board member and investor to many entrepreneurs in Southeast Asia and China. She is highly respected of the Singapore business community and serves as a board member of Temasek and SATS Ltd (SGX: S58), a leading provider of gateway and food solutions. She is also a member of Singapore's Research, Innovation and Enterprise Council (RIEC) which is chaired by Singapore's prime minister and comprises Singapore Cabinet Ministers, as well as distinguished local and international members from industry and academia that advise and drive research and innovation strategies for economic and societal development in Singapore.
Jenny has been a member of the Forbes Global 100 VC Midas list every year for the last decade, and the first woman to break the Top 10 in 2015.
Jenny graduated from Cornell University with an M.S. and a B.Sc. in Electrical Engineering and an M.B.A. from Kellogg School of Management, Northwestern University.