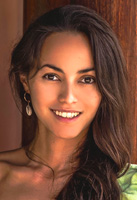 Katrina Razon is the CEO at KSR Ventures and Producer of Wonderfruit. Katrina is an active investor who focuses on key inflection points of outstanding net positive companies that aim to solve economic, social and/or environmental problems in inspiring ways. She believes that investors have a responsibility to steer toward a more regenerative future for our planet. Often described as a Venture Catalyst, Katrina is one of the first notable investors from the Philippines to actively invest in impact and social enterprises.
She has worn many different hats in the entertainment industry from being a DJ to festival/live events producer. It was in her formidable years in the music industry that opened her eyes on the detrimental environmental impact large scale festivals and concerts create. Katrina serves as a Producer of Wonderfruit – Thailand's premium sustainable lifestyle festival. Wonderfruit encourages, develops and innovates creative solutions for sustainable living and brings a global community to celebrate them. The festival is considered a leader in the eco-festival space.
Katrina is an environmental activist whose advocacies include wildlife conservation and the protection of marine sanctuaries. She is an avid diver and yoga teacher.