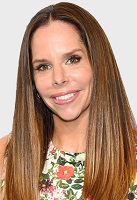 Executive Vice President, Forbes Media
President and Publisher, ForbesWomen
Moira Forbes is the Executive Vice President of Forbes, one of the world's largest media brands, where she is responsible for driving new business initiatives across the company's diverse media platforms and branding Forbes events worldwide. Today, Forbes, which is synonymous with "success" in almost every country around the world, engages 140 million people across every platform every month – the most in its 104-year history.
Moira also serves as the President and Publisher of ForbesWomen, a multi-media content channel dedicated to successful women in business and leadership which she founded in 2007. Moira oversees Forbes' annual list of the World's Most Powerful Women and the annual Power Women's Summit which she launched in 2013.
Across Forbes' global editorial platforms, Moira convenes preeminent thought leaders for timely perspective and analysis around today's most critical issues. She hosts "Success with Moira Forbes," a Forbes interview series spotlighting dynamic changemakers and industry innovators as well as "The Takeaway," a new Forbes simulcast series featuring how top minds are navigating these defining times and explores what's ahead within their respective arenas.
Moira is a Governing Trustee of the Dana Farber Cancer Institute and serves on the Board of Trustees for the St. Andrews School. She currently lives in New York City with her husband and two sons.