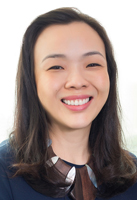 Nancy serves as Chief Executive Officer of ANB Investment, based in Singapore. The family office was incepted in August 2016 and represents the interests of the Pangestu Family. The family serves as the majority shareholder of Barito Pacific Group whose core businesses are industry leaders in power generation and petrochemical production.
In her role, Nancy oversees the broader family office balance sheet and leads its investment programme. This encompasses a diversified pool of interests across real estate, private equity, public equity and fixed income. Given the family's deep roots in South East Asia, Nancy's investment mandate is globally focused, which is intended to diversify the family's assets into sectors such as technology and healthcare, to drive sustainable long-term returns.
She is also passionate on philanthropic initiatives and is starting a foundation, which will support causes in women's health and cancer research.