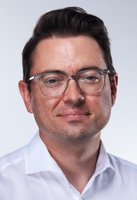 Executive Chairman
Coda Payments
Neil Davidson is the Executive Chairman of Coda Payments. Neil co-founded Coda in 2011. Coda has recently been named the 28th fastest growing company in the Asia Pacific region by the Financial Times, the 8th fastest growing company in Singapore by the Straits Times, and a Technology Pioneer by the World Economic Forum.
Prior to starting Coda, Neil advised mobile telecommunications providers in developing countries on their rollout of payment services as part of the Mobile Money for the Unbanked initiative, funded by the Bill & Melinda Gates Foundation, at the GSM Association, the global industry association of the mobile communications industry.
Neil earned his bachelor's degree and an MBA at Harvard University.